Yakasimba K1 K3 K5 Inofambisa Bed Biofilm Reactor MBBR Media
Product Detail
Product Tags
1.Shandisa mhandara HDPE (hapana kudzokororwa) seyakasvibiswa ine additive yemhando yakakosha inosanganisira UV uye hydrophilic genes, FDA chikafu chegiredhi.Geometric configuration based on hydrodynamics kusimbisa pamusoro pekunamatira kukwanisa.i polymer material, ine high shock resistance.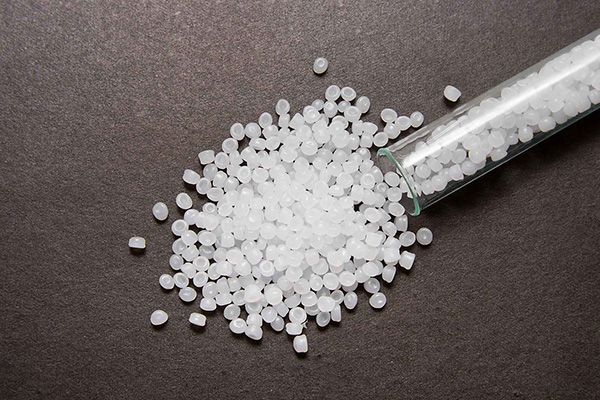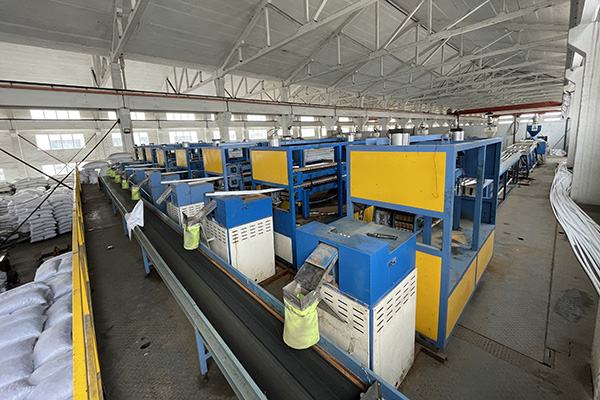 2.20 high-speed mitsara yekugadzira, kukurumidza kwekugadzira 1.5 nguva yevamwe. Yakakura chaiyo yepamusoro aera, yakawanda inonamatira biologia.Iyo haingopi chete nzvimbo yeheterotrophic bacteria inokura asiwo inogadzira mamiriro e autotrophic bacteria kukura.Zvichakadaro, zvinobatsira kuti biologia iite denitrification uye dephosphorization.
3.anaerobic tank.No need of bracket, easy to fluidify, save energy consumption.Uyemu hwakakodzera huremu hunoita kuti filler in suspended fluidization state, kuderedza kushandiswa kweeneray uye kuwedzera kuvhunduka uye kucheka kwemabhuru.Mumamiriro akafanana, huwandu hweaeration hunogona kudzikiswa nepamusoro pe10%.

1.Aquaculture Sewage
2.Artificial Wetland
3.Artificial Wetland
4.Industrial Sewage
0.1cbm/bhegi
20GP=28-30cbm
40GP=60cbm
40HQ=68-70cbm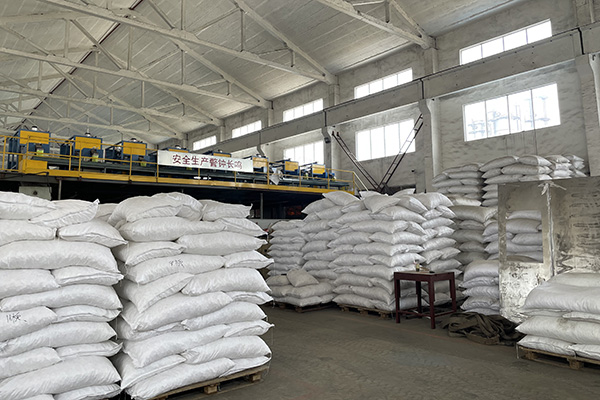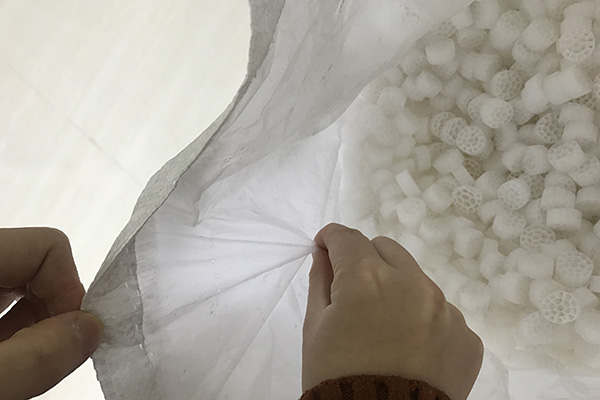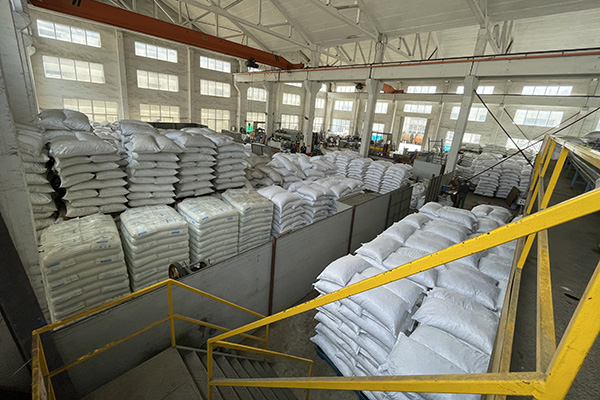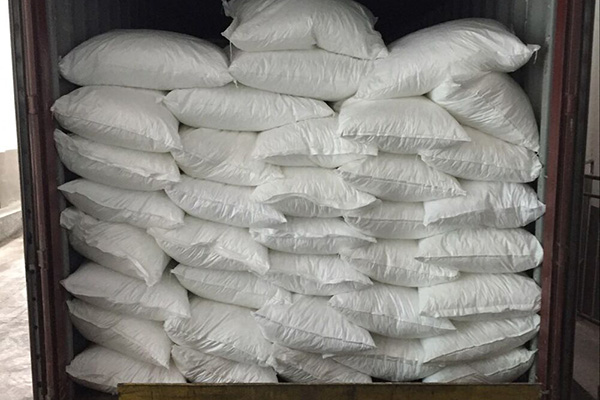 | | | | | | | | | | |
| --- | --- | --- | --- | --- | --- | --- | --- | --- | --- |
| | PE01 | PE02 | PE03 | PE04 | PE05 | PE06 | PE08 | PE09 | PE10 |
| mm | φ12*9 | φ11*7 | φ10*7 | φ16*10 | φ25*10 | φ25*10 | φ5*10 | φ15*15 | φ25*4 |
| nos. | 4 | 4 | 5 | 6 | 19 | 19 | 8 | 40 | 64 |
| m2/m3 | >800 | >900 | >1000 | >800 | >500 | >500 | >3500 | >900 | >1200 |
| g/cm3 | 0.96-0.98 | 0.96-0.98 | 0.96-0.98 | 0.96-0.98 | 0.96-0.98 | 1.02-1.05 | 1.02-1.05 | 0.96-0.98 | 0.96-0.98 |
| pcs/m3 | >630000 | >830000 | >850000 | >260000 | >97000 | >97000 | >2000000 | >230000 | >210000 |
| % | >85 | >85 | >85 | >85 | >90 | >90 | >80 | >85 | >85 |
| % | 15-67 | 15-68 | 15-70 | 15-67 | 15-65 | 15-65 | 15-70 | 15-65 | 15-65 |
| mazuva | 3--15 | 3--15 | 3--15 | 3--15 | 3--15 | 3--15 | 3--15 | 3--15 | 3--15 |
| gNH4-N/m3.d | 400-1200 | 400-1200 | 400-1200 | 400-1200 | 400-1200 | 400-1200 | 500-1400 | 500-1400 | 500-1400 |
| gBOD5/m3.d | 2000-10000 | 2000-10000 | 2000-10000 | 2000-10000 | 2000-10000 | 2000-10000 | 2500-15000 | 2500-15000 | 2500-20000 |
| gCOD/m3.d | 2000-15000 | 2000-15000 | 2000-15000 | 2000-15000 | 2000-15000 | 2000-15000 | 2500-20000 | 2500-20000 | 2500-20000 |
| ℃ | 5-60 | 5-60 | 5-60 | 5-60 | 5-60 | 5-60 | 5-60 | 5-60 | 5-60 |
| gore | >15 | >15 | >15 | >15 | >15 | >15 | >15 | >15 | >15 |
---
Zvinotevera:
PP uye PVC Material Tube Settler Media
---